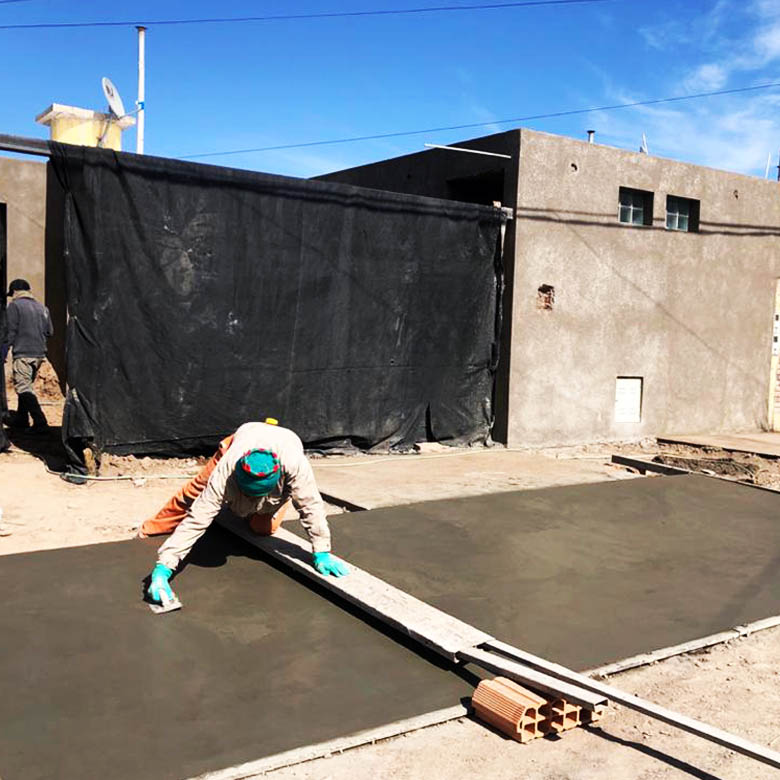 SERVICES FOR CIVIL WORKS
Project, calculation, supply of materials and execution of works.
Types of Works:
CIVIL WORKS
Reinforced Concrete Structures.
Buildings on the Ground Floor and Elevation.
Remodeling and Re-functionalizations.
METALURGICAL WORKS
Metallic structures of low, medium and high complexity.
Silos
Pressure vessels.
Industrial vessels.
Sheds.
Metallic Carpentry.
ELECTRICAL WORKS IN MEDIUM AND LOW VOLTAGE
Power lines.
Transformer stations.
Switching and measurement cells.
Electrical boards.
Street lighting.
Grounding.
Electrical measurements of facilities and equipment.
Fire alarms.
Power factor correction.
THERMOMECHANICAL WORKS
Air conditioning and central heating.
Control boards.
Pressurization Systems.
SANITATION WORKS
Aqueducts for drinking water, irrigation and animal drinking trough.
Equipment for measuring flow, pressure, chlorine content, turbidity, liquid level.
Air, pressure (regulating) valves.
High-density (HDPE) and Low-density (PEBD) Polyethylene pipes.
Urban Sewage Collectors Systems.
Cleaning and peeling of drains and agricultural irrigation canals.
GROUND MOVEMENT WORKS
Soil movement: definition and performance of equipment, excavations for foundations of structures.
Movement in rocky ground: calculation and execution of drilling, open-air blasting and tunnels.
Soil movements for the construction of quarries and embankments.
MOVEMENT WORKS OF ART
Sewers.
Intake works for irrigation.
Construction and recovery of pavements and reinforced concrete.
Construction and recovery of asphalt concrete pavements.